Now delivering across
Hyderabad | Visakhapatnam | Vijayawada | Guntur | Kakinada | Rajahmundry | Warangal | Tirupati | Nellore | Kurnool | Kadapa | Khammam | Karimnagar
Hyderabad | Visakhapatnam | Vijayawada | Guntur | Kakinada | Rajahmundry | Warangal | Tirupati | Nellore | Kurnool | Kadapa | Khammam | Karimnagar
Why the UrbanKisaan way?
The problems in the prevailing agronomics is concerning. Wide-spread draught, pest ridden crop failures and a strained demand market flush with produce laced with pesticides amidst challenging growing conditions. Soil in the farmlands is degrading due to indiscriminative use of fertilizers, pesticides and carless discharge of polluted industrial effluents and municipal sewerage waters into the irrigation canals and finally to the fertile farmlands. Farmers – who have been the backbone of the Indian economy are in severe distress and are running short on both resources and technological innovation.
How are we helping?
At UrbanKisaan, it's David versus Goliath everyday where we research towards creating robust and reliable agri-tech that is aimed at empowering even a medium and marginal farmer deploy our tech in in their farms at ease and with little financial burden. We are determined to help a growing number of farmers by not only using the best technologies, but also help them in channelling their quality produce through our brand.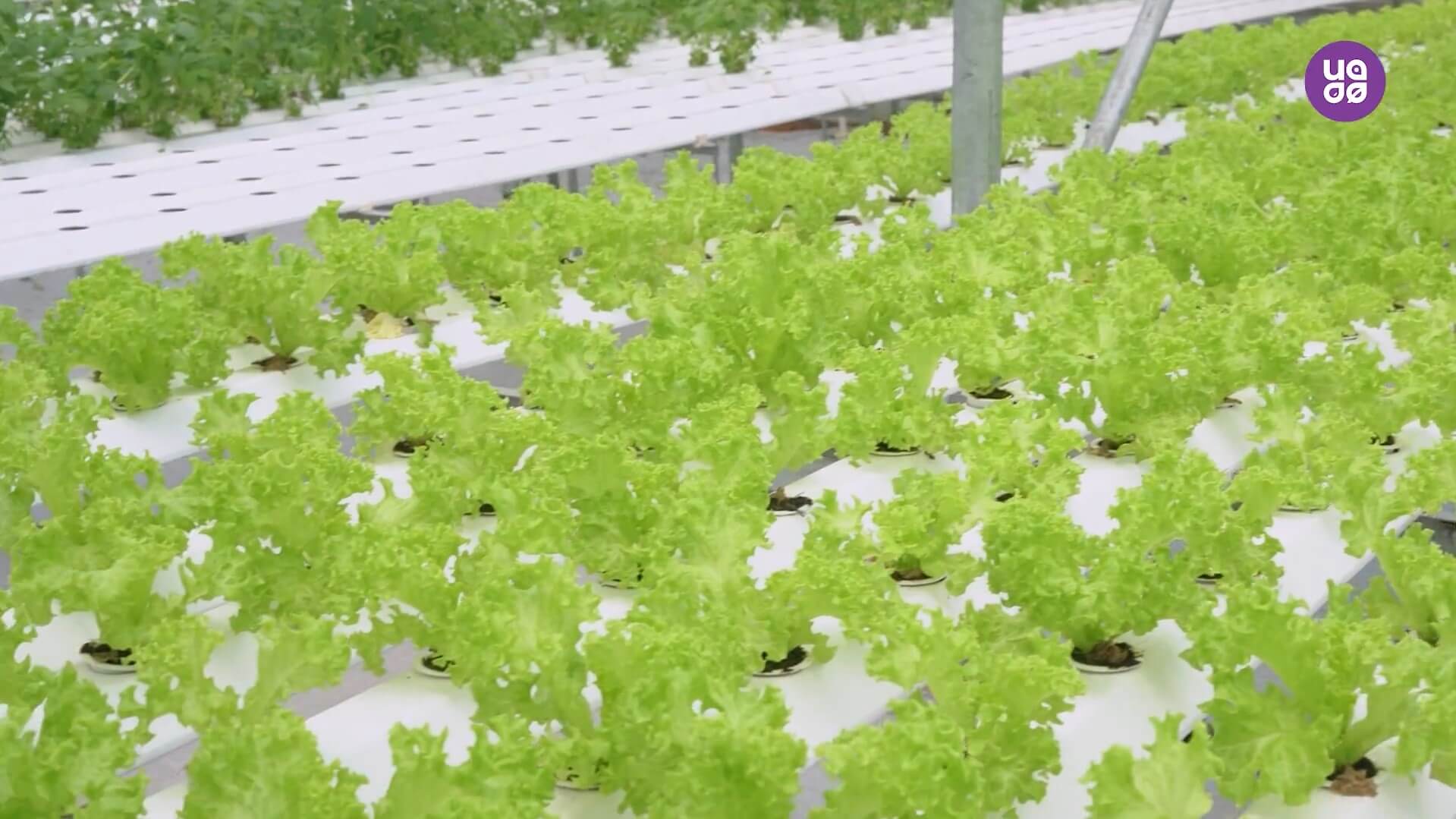 Our Research & development wing with combined experience of decades in plant genetics has come miles in bringing innovation and progress to everyday farmers around our areas of operation.
Our Research & Development
Our scientists work with our farmers educating and upskilling them on the ground to make the best use of progressive farming practices like hydroponics, soilless farming and vertical farming. From helping them identify seed varieties, proper seeding techniques, to plant nutrient formulations and how to bring about the best yield in controlled environment growing. We introduce them to the concepts of sustainable farming methods where the typical water consumption is 95% less than traditional soil farming, and harnessing the power of solar to run the farms that minimise our carbon footprint at every level, and not to forget the employment opportunity that each and every acre of our farms generate for farmer families across India.
LIMITED OFFER
Here's ₹ 150 off from our side
on your first subscription!
Login for the best experience
Get personalized experience & discounts
Track your purchaces
Fund & reorder past Purchases